What Is Peripheral Vascular Disease?

Peripheral vascular disease (PVD) refers to diseases of blood vessels outside the heart and brain. Its often a narrowing of vessels that carry blood to the legs, arms, stomach or kidneys.
There are two types of PVD:
Functional PVDs don't involve defects in blood vessels' structure. (The blood vessels aren't physically damaged.) These diseases often have symptoms related to "spasm" that may come and go.
Organic PVDs are caused by structural changes in the blood vessels. Examples could include inflammation and tissue damage.
Peripheral artery disease (PAD) is a type of organic PVD. It's caused by fatty buildups (atherosclerosis) in the inner walls of arteries. These deposits block normal blood flow.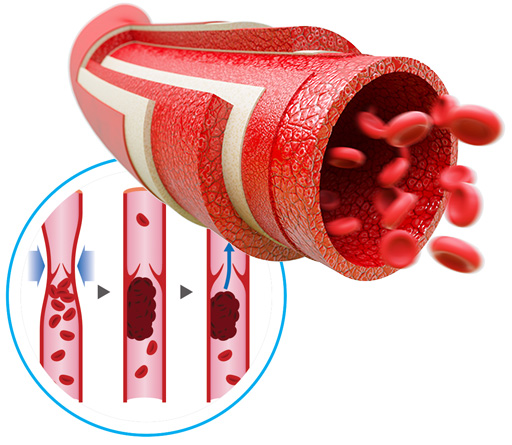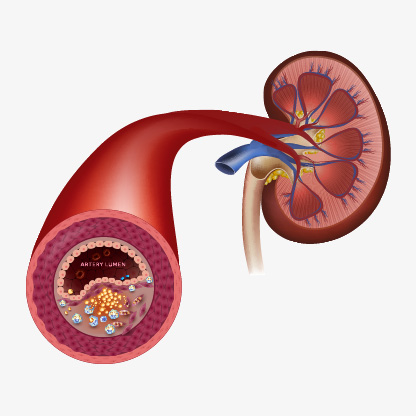 Is peripheral artery disease dangerous?
Yes. In PAD, fatty deposits build up in the inner lining of artery walls. These blockages restrict blood flow, mainly in arteries leading to the kidneys, stomach, arms, legs and feet. Left untreated, PAD can lead to gangrene and amputation of limbs. If the blockage occurs in a carotid artery, it can cause a stroke. Most patients with PAD have a higher risk of death from heart attack and stroke.
Angioplasty is a non-surgical procedure that widens narrowed or blocked arteries. A thin tube (catheter) with a deflated balloon on its tip is passed into the narrowed artery segment. Then the balloon is inflated. This pushes open the narrowed segment. Then the balloon is deflated and the catheter is withdrawn. Often a stent (a wire mesh tube) is placed in the narrowed artery with a catheter. There the stent expands and locks open. It stays in that spot, keeping the diseased artery open.
If a long part of an artery is narrowed, bypass surgery may be needed. A vein from another part of the body or a synthetic blood vessel is attached above and below the blocked area to detour blood around the blocked spot.
Videos