WHAT IS PAD/PVD?
PAD/PVD is a common circulatory disease of blood vessels causing the narrowing of the arteries which reduces the flow of blood to the limbs. PAD/PVD typically affects the legs often causing pain when walking due to the decrease in blood flow. PAD/PVD may be a part of a wider, more extensive problem of a diminishing blood flow to your heart and brain. The good news is that PAD/PVD can often be treated effectively.
TYPES OF PAD/PVD
FUNCTIONAL PVD – Functional PVDs is when the blood vessels' structure is intact and not physically damaged. The most common symptom is irregular spasms in the legs.

•

ORGANIC PVD – Organic PVDs is caused by structural changes in the blood vessels such as tissue damage and inflammation. 
PAD – PAD is a type of PVD caused by fatty buildup in the inner walls of the arteries that block natural blood flow.
IS PERIPHERAL ARTERY DISEASE DANGEROUS?
Yes! The fatty deposits from PAD build up in the lining of the artery walls causing blockages and restricting the blood flow. These arteries are leading to the kidneys, stomach, arms, legs and feet which when untreated can lead to gangrene, amputation of limbs, stroke and heart attack.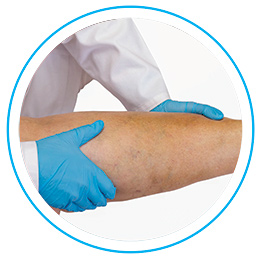 WHAT ARE THE SYMPTOMS?
"Intermittent claudication" which is cramping, fatigue, heaviness, discomfort or pain in the legs and buttocks during physical activity
Some people have high blood pressure often difficult to control with medications
Severe cases can have loss of kidney function or failure
HOW CAN I BE TESTED FOR PAD/PVD?
A medical history and physical exam which includes a test called ABI (ankle brachial index) begins the process of a medical diagnosis. If PAD/PVD is suspected, other tests will be completed to confirm the diagnosis. These tests may include:
Doppler and Duplex Ultrasound Imaging
Magnetic Resonance Angiogram (MRA)
CT Angiogram
Regular Angiogram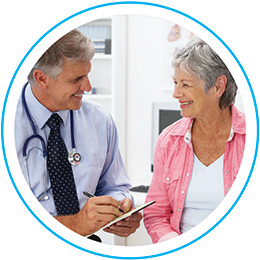 WHAT IS THE TREATMENT FOR PAD/PVD?
Treatment begins with lifestyle changes sometimes combined with medication(s).
If lifestyle changes and medications do not help, procedures and surgery may be needed.